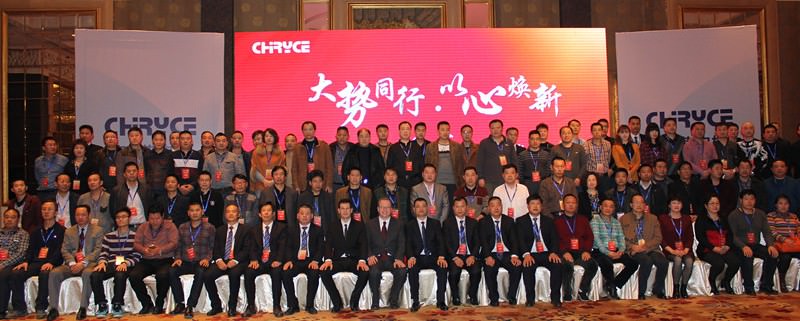 Stayed up is spring, leaning into autumn, Chryce elevator (China) co., LTD., ushered in the his seventh year. On January 21, 2015 g rice elevator (China) co., LTD., in the beautiful river city – hubei wuhan shangri-la hotel held a " Chryce elevator (China) co., LTD. Marketing conference" in 2015. Branch and offices all over the country, dealers to meet in wuhan plan for friendship, looking to the future!
"This year, a large number of long-term and we grow together, grow up with the old friend, the years continue to powerful, ACTS as the main body role, give play to the role of the benchmark, inspiring and encouraging, the company sincerely admire you continue to bring to the company sales growth!" .
"This year, a large number of new partners to join Chryce elevator, is you brought new customer source, as a new market growth point"  Chyrce elevator.
Chryce elevator cytyora chairman at the meeting in 2014 year's achievements, the first turn on the scores achieved thanks to the general dealers, thank them choose  Chryce this platform, speak louder in order to let Chryce brand together, dealers to the effort, and as their career goals.
At the meeting, everybody to renew friendship and seek common development, both the company's senior leadership best quotes, with sales, manufacturing, engineering, technology, electrical communication, also have sales elite support and encourage each other. People do not have couldn't climb up a mountain, Chryce elevator no couldn't get on the tall building! Chryce elevator to the whole team sit together, you, like a family together, work together, Chryce together brilliant tomorrow!
This post is also available in: Chinese (Simplified)